Leadership Initiative For Effective Leadership
Leadership Initiative is one of the most important attribute that distinguishes them from perpetual followers. Leaders don't wait for the future to come, they create it. They don't wait for others to do what they know they should do.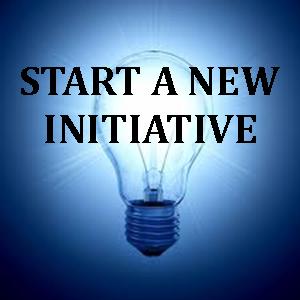 Vision is a picture of what you want to accomplish, yet the attitude of initiative makes the difference between a plan and actual result. In other words, vision is a desire, while leadership initiative gets it accomplished.
Description of  Initiative;
Initiative is a catalyst.
Initiative is taking action.
Initiative springs from self-motivation.
Initiators are self-starters who don't need outside urging to do something
Initiators make specific decisions to begin things.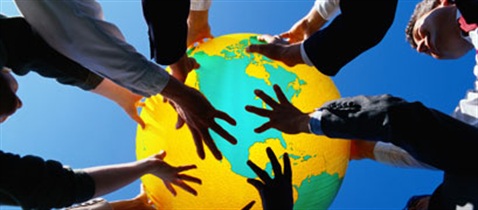 The principles of leadership Initiative
1) Leadership Initiative is the key to accomplishment
There are numerous inventors, composers and leaders who initiated works out of their imagination that otherwise would have remained a mere potential. As you develop the attitudes of leadership, consider what ideas and desires you want to bring to reality and how taking initiative would be the catalyst for their manifestation
2) Leadership Initiative is the power of momentum
Things don't get started, progress, or get back on track once they have stalled unless someone takes action to set them on the right course again. A leader helps his followers or employees keep their momentum. a leaders  initiative attitude helps him to become his own coach so that he maintains his momentum in pursuit of his lives purpose.
3) Initiative is the manifestation of decision.
Nothing can be accomplished unless a decision has been made concerning it. Effective leadership involves a number of decisions and choices, which can lead many people to resist and forsake procrastination. Initiative enables us to make choices that help us to move forward in our goals.
4) Initiative is the key to pleasing leadership
Leaders are pleased to see an initiative attitude in their employees. When a leader is indecisive or a follower continually has to be told what to do, it is not only draining on those affected, but it is also inefficient. Leadership growth comes as a result of enthusiastically embracing and moving forward in our purposes.
5) Initiative is the manifestation of the spirit of confidence and faith
 We often hesitate to take initiative because we are afraid of responsibility. When we exhibit the attitude of initiative, it shows that we are operating in faith and the confidence that God will see through as we pursue the purposes that he has for us.
6) Initiative is the spirit of creativity
Inventors have the habit of doing multiple experiments. They keep trying until something works in a similar way. A willingness to keep starting and trying things as we pursue our purposes sparks the spirit of creativity and yields good results for those who delight in trying one more thing.
7) Initiative is the key to obedience
When we know that we are supposed to do something that is when we should begin to do it. Holding back until we feel like it or the circumstances are better is not conducive to the practice of doing what we need to do at the time that need to do it in order to accomplish our goals.
Conclusion
Leaders utilize the power of initiative because they believe in the integrity and faithfulness of their creator. For a leader to be effective in leadership he has to believe in his cause, the rightness of his dream and his competence to accomplish his goals.
Comment and Like This Page?