Leadership Quality That separates a Leader From a Follower
Leadership quality is the inherent quality, characters and traits that inspire the confidence and trust of others towards a common goal.
In other to influence your followers to achieve your vision, there are certain qualities you must possess. This post is designed to give you steps in developing your leadership quality.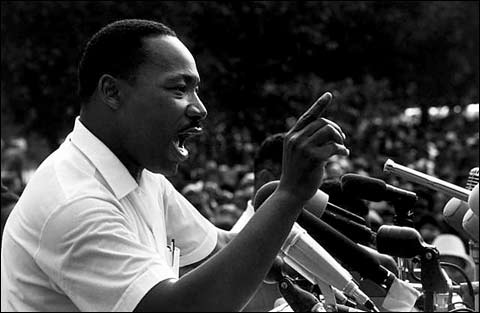 History has produced a legacy of distinguished and outstanding leaders who have impacted the world and furthered the development of humanity. They were both men and women, rich and poor, learned and unlearned, trained and untrained.
They came from every race, color, language and culture of the world. Many of them had no ambition to become great or renowned.
In fact most of the individuals who have greatly affected humanity have been simple people who were thrust into circumstances that demanded the hidden quality of their characters or they were driven by personal, passionate goals.
A leader's purpose, passion or assignment determines his leadership quality. Here is the major leadership quality, seen in every leader
Leadership Quality
Leadership qualities are the distinguishing qualities that separate the leader from a follower.
This leadership quality is the first attribute that separates followers from leaders. True leadership cannot be born or exist without a sense of purpose.
Purpose is the discovery of a reason for your existence and is defined as the original intent for the creation of a thing. Every human being was created for a specific purpose and when that purpose is discovered, and then a leader is born.
Vision is a mental picture of a leader's purpose. It is the end from the beginning. It is the light that guides you through the tunnel. Vision is a picture on what you need to do, how you need to do things. Vision is the development of a leader's purpose.
The qualities of passion is the second most indispensable attribute of leadership and serve as the driving force of motivation that sustains the focus of the leader. Without passion, one lacks energy and boredom which infects one's mind and life.
The quality of initiative is one of the most important attributes of true leadership that distinguishes them from followers. Leaders don't wait for the future to come, they create it. They don't wait for others to do what they know they should or could do. Initiative is the difference between a plan and an actual result.
All true leaders are distinguished by their strong sense of priorities. They are always clear about what is important to them and desire to attend to the principal issue at hand.
All true leaders possess a goal driven attitude. Leaders distinguish themselves from followers by their passion for pre-established goals. They regulate their activities and measure their progress against prescribed objectives and milestones
Leaders move people from their personal and private goals to serving the needs of the common good. A leader is always a team player. Leaders are always conscious that no great accomplishment has ever been achieved by one individual. A leader knows Teamwork is necessary to achieve any worthwhile goal.
Innovation is the creative reserve of true leaders. One of the principal characteristics of effective leaders is their ability to think outside the box. True leaders learn from their experiences, but they never live in them. Leaders combine old ideas and concepts in order to create new ones.
True leaders readily embrace submission to authority and are conscious of their stewardship of the trust given to them by those whom they serve. A leader seeks to be faithful to the sacred trust of the follower's rather than doing what will please him.
All true leaders cultivate the attitude of persistence. Leaders never give up until it achieves its goal. It is a spirit that never quits. Persistence is the product of faith that is generated by a purpose, it is the power to hold on, in spite of everything, the power to endure and the ability to face defeat again and not give up.
Strong self-discipline is motivated by a passion generated by a sense of purpose and vision. Discipline is self-imposed standards and restrictions motivated by a desire that is greater than the obstacles.
The mark of a good leader is the desire and commitment to gain knowledge and insights, to keep improving oneself and to learn from others. To become the leader that you were destined to be, you must convert your home into a university.
Leaders never take there eyes of their destiny, goals or target until they accomplish it. When a leader centers his focus on a single goal, he is able to channel his energy, resources, skill and mind. Whatever you focus on expands.
Time itself can't be managed, it is constant and it always goes forward, never backwards. Everyone has the same amount f time in the day.
A leader is able to plan and exercise conscious control over the amount of time spent on specific activities, especially to increase effectiveness, efficiency or productivity.
All leaders uncover a sense of meaning purpose that produces an awareness of their true identities. This identity provides the basis for personal value and worth, as well a self-concept which produces confidence. Confidence is energized by a belief in their potential and capacity to fulfill their discovered purpose.
Leaders possess an extraordinary patience, because people will always test you. A leader should be able to hold himself in, when he is provoked.
A leader cannot lead without loving his followers. A leader always responds to the needs of his followers. Someone rightly said you can love someone without leading them, but you cannot lead them without loving them.
Conclusion
Leadership quality are qualities found in leaders, pursuing there purpose. Leaders are ordinary people who accept or are placed under extraordinary circumstances that bring forth latent potential, producing character, quality that inspires the confidence and trust of others. Our world today is in desperate need of such individuals.
Comment and Like This Page?