The Original leadership Philosophy
Leadership Philosophy: Key to Fulfilling your vision as a leader
Your personal leadership philosophy is like a compass.  It will define what you expect, what you value, and how you act. Your philosophy will let others know what to expect from you as their leader.  
The original philosophy states that trapped within every follower is a hidden leader.This is because leadership is inherent in the human spirit of every person. Every Man was made in the image and likeness of God, and if that's true, we cannot be less.
Therefore Leadership is really a discovery of who we truly are and the application of that discovery to our lives. Simply put, true leadership is self-discovery and self-manifestation.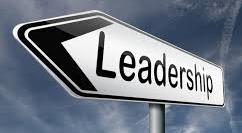 Generally, we have been taught that leadership is reserved for an exclusive group of people who were handpicked by destiny to control, rule and subordinate the masses.
Our beliefs, convictions and ideas form our personal philosophies and serve as the source of our perceptions of ourselves and others, as well as of life itself. In essence, our philosophies determine the way we think. We cannot live beyond our thoughts and convictions.
Leadership is not a technique, a method, a style or the acquisition of skills. It is the manifestation of an attitude based on the knowledge of who you were born to be. Your attitude about yourself has a tremendous impact on your daily life and whether you fulfill your leadership potential.
True leadership is an attitude that naturally inspires and motivates others and it comes from an internalized discovery about yourself. You cannot learn an attitude. If someone learns an attitude, it's called conditioning or mere mental assent. That's not leadership.
True leadership is self-discovery. It has very little to do with what you do, but is fundamentally a matter of becoming who you are. It is the result of one's commitment to self-manifestation.

The True Leadership Philosophy


A popular definition of leadership is that leadership is influence. In spite of the fact that leadership does involve the component of influence, i believe that it is an incomplete description because it does not distinguish what kind of influence or the source or cause of that influence.
The true  philosophy
Leadership is the capacity to influence others through inspiration motivated by a passion, generated by a vision, produced by a conviction, ignited by a purpose.
Careful looks at this philosophy reveal that leadership is not a pursuit but a result. Leadership is what people whom you inspire call you because they are stirred to participate in the positive vision that you are presenting them, whether it is the vision for an organization, company or a cause.
The best way to approach the practical application of our definition is to start the process at the end. It begins with an individual's discovery of a personal purpose that, when captured, ignites a conviction. This conviction generates a vision in the person's heart that stirs a passion.
The force of this person's passionate pursuit of the vision inspires others, who are stirred to join in and cooperate with the vision. This ultimate effect is called influence and results in the followers acknowledging the individual as their leader

Conclusion
My philosophy states that Trapped within every follower is a hidden leader. This statement contains the essence of what the original leadership philosophy. This is because leadership is inherent in the human spirit of every person.

Comment and Like This Page?