Organizational Leaders:Leading A successful Organization
Organizational Leaders mobilizes others to make extraordinary things happen in organizations. It's about the practices leaders use to transform values into actions, vision into realities, obstacle into innovations, separateness into solidarity and risk into rewards.
There are four types of people in the world, those who watch things happen, those who let things happen, those who ask what just happened and those who make things happen. Organizational leaders are those who make things happen.
The problem with many organizations and especially the ones that are failing is that they tend to be over managed and under led. They may excel in the ability to handle the daily routine, yet never question whether the routine should be done at all.
Organizational Leaders
Organizational leaders are more than managers. To manage means to bring about, to accomplish, to have charge of or responsibility for. While leading is influencing, guiding people towards a course or vision.
Leaders discover purpose because, it tells the followers why they should go towards the vision of the company. Not only does that help to make sense of what they are being asked to do, but it also helps them to stay on target. It helps them to make adjustments, improvise and innovate as they encounter obstacles.
When leaders discover purpose and conviction, it translates into vision. Vision is purpose in pictures. Vision is the completion of purpose in the mind of the leader. How he is supposed to bring the purpose of the organization to reality. In other to do this the leader has to have clarity of vision.
When leaders discover how to fulfill vision, he needs to begin planning and setting goals. Without goals and a strategy to achieve them, vision isn't measurable or attainable. When you give people a process, they realize that the vision is realistic and that increases there confidence in you and the vision.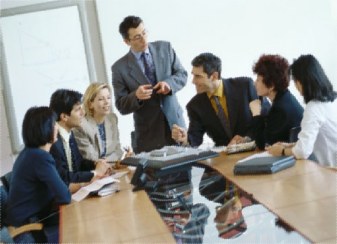 Passion is the catalyst for leaders. Passion is the root of self-motivation and energy that fuels persistence, consistency, resilience and action. Passion is the source of leadership drive. You inspire people through your passion for the vision. You express your passion through your words and actions.
Relationship building is always the foundation of effective leadership. Leaders who ignore the relational aspect of leadership tend to rely on their position instead. True leaders are competent, but they are also intentionally connected to the people they lead.
To connect with people, you must travel at their speed, express your care for them, create a healthy balance of personal and professional interest, Tend to the people and they will tend to the business.
Whatever actions leaders reward will be repeated. That's why it is very important to reward results and do it the right way.
When you reward your people, you not only inspire them to do the things that are right for the organization but also to work harder and to feel better about the job they are doing. Rewarding for result makes you a more effective and more influential leader.
For more, visit the links below.
Organizational Leadership, Executive Leadership, Business Leadership, Strategic Leadership, Leadership In Business, Leadership Team, Levels Of Leadership, Leadership  Development, Organizational Development, Organization Management Leadership.
Conclusion
Leaders help followers become part of something bigger than they could do on their own and rewarding them for being contributors on the team. 
Comment and Like This Page?